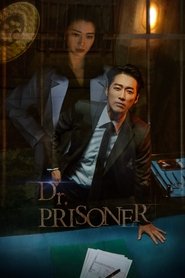 Doctor Prisoner (2019)
An ace doctor in a university hospital is wrongfully accused of a medical malpractice incident and gets ousted from the hospital. He then applies to work at a prison, where he plans to make personal connections with all the big shots in prison with the ultimate goal of getting revenge against the hospital that kicked him out.
Views: 84
Genre: Drama,
Actors: Choi Won-young, Jang Hyun-sung, Jin Hee-kyung, Kang Shin-il, Kim Byung-chul, Kim Jung-nan, Kwon Na-ra, Lee Da-in, Lee Jun-hyeok, Lee Min-Young, Nam Goong-min, Park Eun-seok
Studio: Jidam Inc.
TV Status: Returning Series
Duration: 35 min
Release: 2019